Evolutionary Design Workshop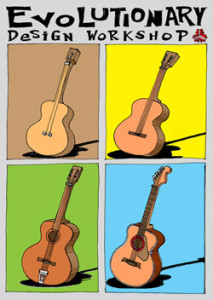 Evolutionary Design involves the process of growing something from a primitive beginning to a sophisticated offering. It's how many great artists work: sketching, crafting and finally, refining a finished product.

In this interactive workshop, you'll learn a variety of techniques to help you work incrementally, build feedback into your process, accelerate learning and adjust to produce excellent results.

Whether you produce plans, documents, research, create products/services, Evolutionary Design will help you evolve and deliver better outcomes safer and faster.
Target Audience
Anyone involved in iterative/agile work. No technical knowledge required.